Authority is the great force multiplier, adding impact to everything it touches.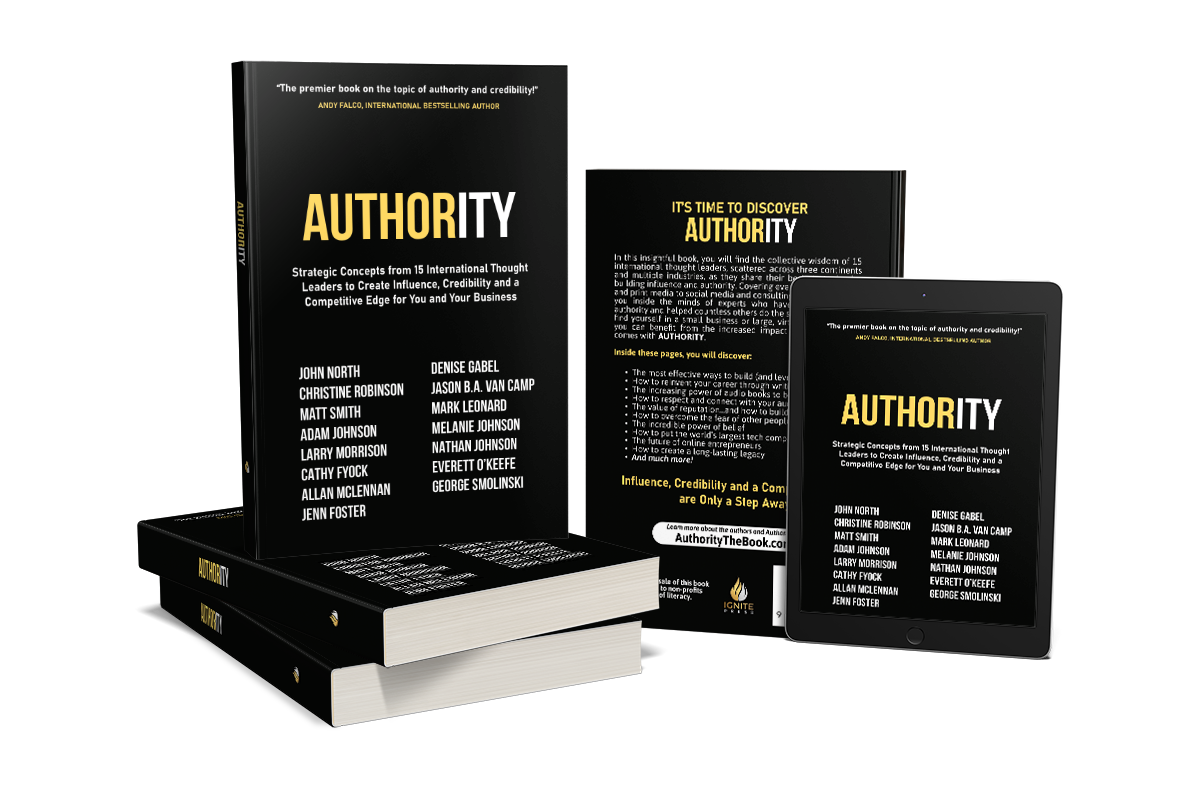 Strategic Concepts from 15 International Thought Leaders to Create Influence, Credibility and a Competitive Edge for You and Your Business
In this book, you will find the collective wisdom of 15 international thought leaders, scattered across three continents and multiple industries, as they share their best strategies for building influence and authority. Covering everything from video and print media to social media and consulting, Authority lets you inside the minds of experts who have built their own authority and helped countless others do the same. Whether you find yourself in a small business or large, virtual or traditional, you can benefit from the increased impact and success that comes with Authority.